Witam. Ostatnio pojawił mi się taki problem; Miałem uruchomioną Operę, wszystko działało szybko i normalnie (w żadne gry nie gram, bo się tym nie zajmuję na komputerze, mam WinXP SP1, Procek 1466 i 256 RAM'u). Chciałem sprawdzić, jak obciąża kompa taki jeden program, patrzę, a tu obciążenie na 100%. Wchodzę w procesy, a to wcale nie ten program, tylko Opera obciąża kompa na prawie 100%, dokładniej to wacha się to od ok. 90% do 100%. Wyłączyłem ten program. Ściągnąłem Everest'a, oczywiście Opera była włączona, i zobaczyłem, że obciążenie procesora (Tam jest "Wykorzystanie procesora") wynosi 0%.
Tutaj macie screeny z Everest'a i Menedżera Zadań: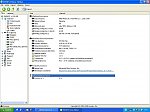 Everest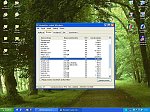 Menedżer Zadań - Proces Opery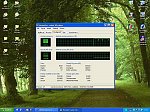 Menedżer Zadań - Wydajność
Nie wiem, co o tym myśleć...
Oprócz tego mam jeszcze drugi problem. Gdy włączam komputer i pojawi już się ekran z profilami (mam kilka profili, moich rodziców i brata), to muszę błyskawicznie wpisać moje hasło i się zalogować, czyli Strzałka w dół hasło Enter, bo inaczej komputer zrestartuje się tak, jakbym wcisnął przycisk Reset. Jeśli pojawi się już ten niebieski ekran i nic nie zrobię, nawet nie ruszę myszką, to po upływie około 10 sekund komputer się zrestratruje. Jak zacznę wpisywać hasło, ale jeszcze nie skończe i nie kliknę Enter'a, to komputer też się zrestartuje. Może też się zrestartować już podczas, gdy jest niebieski ekran z napisem Zapraszamy. Oprócz tego (bardzo żadko) restartuje się w ten sam sposób, gdy chcę włączyć jakąś grę flashową (na przykład 3D, bo mój młodszy brat lubi sobie pograć), i, oprócz tego, że w większości przypadków widać interface z licznikami punktów, to nie widać żadnego obrazu, ale dźwięki np. jadącego samochodu słychać, i, teoretycznie da się grać.
Odrazu mówię, że mam tylko 12 lat i na pewno nie będę mierzył napięcia na procku, bo po pierwsze nie mam czym, a po drugie - boję się, że coś popsuję.
Proszę o szybką pomoc. Z góry dzięki.